Ford Mustang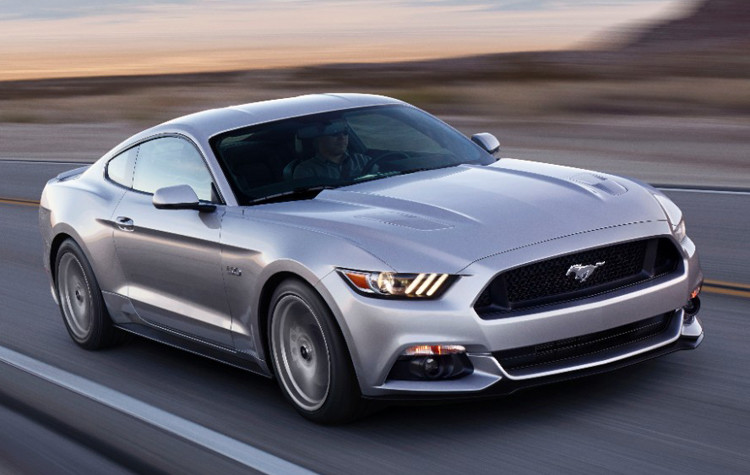 Here at David Stanley Ford we love the 2015 Ford Mustang EcoBoost Fastback. From the sharp new signature HID headlamps to the standard signature LED tri-bar taillamps, the 2015 Mustang is a totally new Pony. The retro-style Fastback body is wider and sits lower than the previous model. The result is a brand-new, beautifully classic Mustang destined to be loved by generations of performance drivers.
There's a more spacious feel in the 2015 M
ustang, thanks to the new car's less-imposing dashboard and slimmer center console. The steering wheel's contoured grips and tidier size means it's nicer to use than the old-school wheel and a soft elbow pad on the console adds comfort to the cockpit. The new Mustang is a significant step forward in terms of ride and handling. The turbo-4 puts forth a fairly smooth and impressively broad-shouldered spread of power that gives the car robust thrust around town. Being 100 pounds lighter over the front tires than the V8, the EcoBoost's front end feels spry, turning crisply into corners with enthusiasm. Body roll is well controlled, too, and the summer tires' cling on the pavement is tenacious. The new independent rear suspension has given the Mustang a big shot of refinement in the way it handles the blacktop, whether that pavement is smooth or riddled with ruts and bumps.
The 2015 Ford Mustang brings the iconic pony car into a more fuel-efficient future without sacrificing any of its trademark swagger or performance. It has a wide range of engine options; new rear suspension, provides better handling and ride dynamics; more refined interior. The Ford Mustang has been fully redesigned for 2015. The new Mustang's styling is pretty distinctive, and it gives the car a more aggressive look. Although the side window design calls to mind a modern Aston Martin (certainly not a bad association), classic Mustang styling cues abound elsewhere, from the large trapezoidal grille and angled-back headlights to the fastback roof line and three-bar taillight.