Ford F-150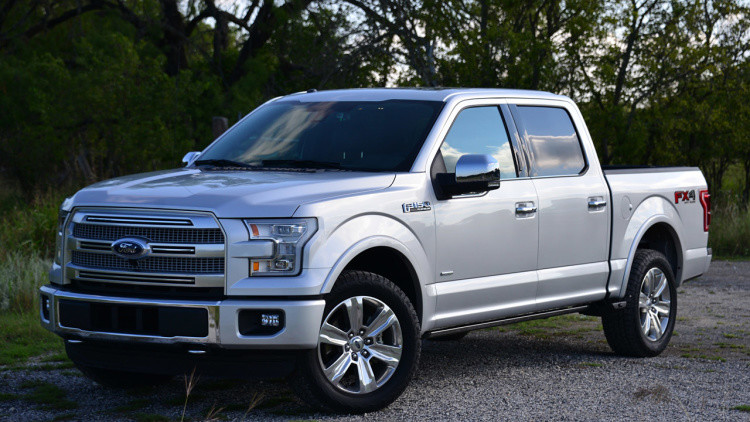 Here at David Stanley Ford we love the 2015 Ford F-150. The Ford F-150 is the ultimate work truck. It features impressive torque, capability and fuel economy. If you need to haul a big load, the F-150 has impressive payload capacity. And that's not all. The available tailgate step and box side steps, provide easier access to the cargo box. Strong power and excellent fuel economy from turbocharged gasoline V6 engines; impressive payload, towing and off-road capabilities; long list of advanced comfort, convenience and safety technologies.
The 2015 Ford F-150 has been fully redesigned, but in a nod to the conservative tastes of many pickup buyers. Ford kept the styling changes fairly subtle. The restyled grille and distinctively shaped headlights are the most obvious visual clues that you're looking at an all-new truck. Instead, the really big changes are largely hidden from view. Ford engineers have made extensive use of lightweight aluminum in everything from the hood and body panels to the pickup bed to help shave off as much as 700 pounds of weight in the process. Advantages to shedding weight are multifold. For a given GVWR (gross vehicle weight rating), a lighter truck can handle more payload. The same relationship applies to GCWR (gross combined weight rating) and towing capacity. A significantly lighter truck will accelerate more quickly and burn less fuel.
Ford has also packed the latest F-150 with even more advanced technology. There are video cameras galore, including a trailer hitch assist version that features a dynamic guide line to make lining up the hitch ball and trailer coupling a quick one-person job, as well as an available top-down 360-degree camera view system to help with navigating parking lots and job sites. Other highlights include a new 8-inch "productivity" screen in the gauge cluster and a host of new safety features, including lane-keeping assist and adaptive cruise control.
For the best deals in Oklahoma City on new Ford F150s shop now. David Stanley Ford in Midwest City has the lowest price on a new F150 in Oklahoma, guaranteed.