Tire Rotation Service near Oklahoma City, OK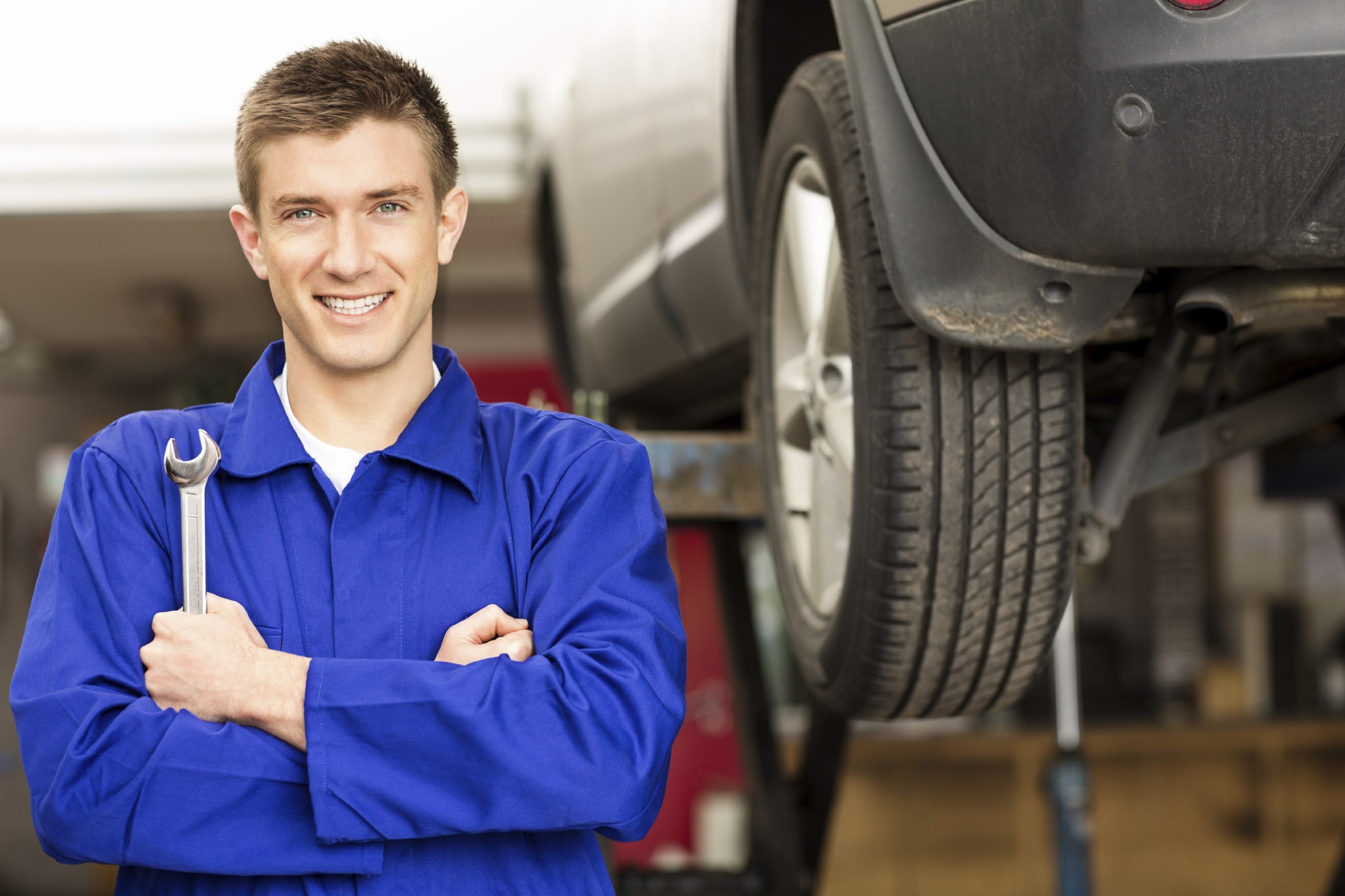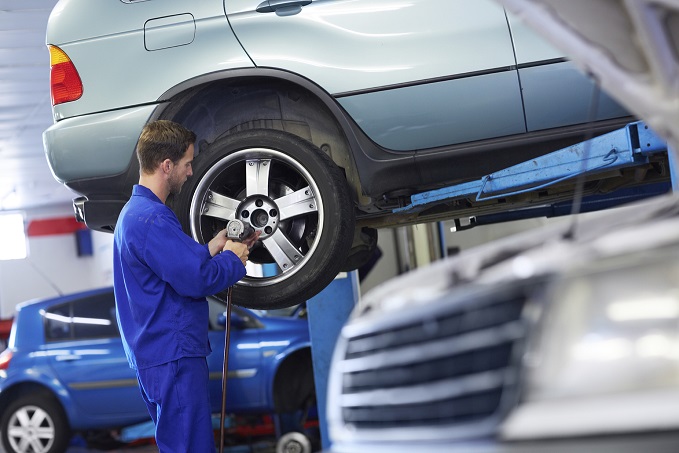 In order to get the most use out of your vehicle, routine maintenance is imperative. One of the most prominent services for your car is a tire rotation. This simple yet effective process serves many purposes, and you can learn more about it today in our state-of-the-art Service Department at David Stanley Ford.
So, what exactly is a tire rotation? In short, it's a service that balances the wear patterns on your tires to ensure a safe and streamlined performance. When you bring your vehicle to our Service Department, our technicians will remove each tire to thoroughly inspect the wear. From there, they'll determine the most correct and efficient positioning to place your tires back onto your vehicle. While still detached, our mechanics will also check the air pressure of your rubbers to ensure proper inflation, as well as inspect your brakes. For your utmost convenience, our service center is open six days a week with morning and evening hours that are sure to suit all types of schedules!
There are many ways in which a tire wears. For starters, it's an inevitable process of any tire, and the rate at which one weathers is dependent on various factors. Due to the natural makeup of a vehicle, the front set tends to wear quicker, as they encounter turns more sharply and carry the weight of the engine. Because of this, a lot of the time a rotation involves switching the front set with the rear to keep the wear level more equal. The longer you hold off on a tire rotation, the more susceptible your vehicle is to perform less optimally, safely, and efficiently. If you have any questions regarding this, feel free to give us a call at 405-733-1611, or utilize our Ask a Tech tool. After you send in an inquiry, one of our certified mechanics will be in touch promptly.
A tire rotation service is suggested to be performed on a routine basis—the general guideline is roughly every 5,000 to 8,000 miles. Of course, since this is just a reference, it's always best to consult your Owner's Manual for a more precise timeframe, as it largely depends on numerous factors; examples include driving habits and type of terrain, as well as improper inflation and out-of-spec tire alignments. For all drivers alike, it's important to consistently keep an eye on your rubbers to ensure that they are performing appropriately. Visual checks are always encouraged, as you'll be able to see if there are any abnormalities, such as cracks, cuts, or deflation.
Here at David Stanley Ford, you can count on us for impeccable service and attention to detail. A routine tire rotation service near Oklahoma City, OK, is all it takes to ensure your vehicle is performing safely and efficiently. We are conveniently located at 6601 Southeast 29th Street in Midwest City, OK – make an appointment today!
Service Hours
| | |
| --- | --- |
| Monday | 7:00 am - 6:00 pm |
| Tuesday | 7:00 am - 6:00 pm |
| Wednesday | 7:00 am - 6:00 pm |
| Thursday | 7:00 am - 6:00 pm |
| Friday | 7:00 am - 6:00 pm |
| Saturday | 8:00 am - 5:00 pm |
| Sunday | Closed |
Testimonials
GOOGLE
October 17, 2017
Bought an awesome car because of an awesome salesman!
CARS
October 15, 2017
" Great service, very friendly, and very helpful."
DEALERRATER
October 10, 2017
GOOGLE
October 8, 2017
"bought a used car"
DEALERRATER
October 5, 2017
GOOGLE
October 5, 2017
GOOGLE
October 4, 2017
"Commercial Purchase"
DEALERRATER
October 4, 2017
Great service, very friendly, and very helpful.
CARS
October 3, 2017
GOOGLE
October 2, 2017
YELP
October 2, 2017
GOOGLE
October 1, 2017
GOOGLE
September 30, 2017
FACEBOOK
September 27, 2017
Read More